Chinatown Cleanup
Join NAAAP Philadelphia for the 2017 Chinatown Cleanup in an ongoing effort to clean, beautify and strengthen neighborhood ties.
The cleanup will take place on Saturday, October 28th. NAAAP Philadelphia will provide all cleaning supplies for the litter pickup as well as refreshments for volunteers.
Volunteer hours for high school and college students will also be granted by NAAAP Philadelphia.
Location: 10th Street Plaza (Between 10th and Vine St)
Date: Saturday, October 28, 2017
Time: 9AM to 12PM (Meet at 8:30 AM)
This cleanup is sponsored by Bank of America.
Please register on www.naaapphilly.org so we can know how much food and supplies to order!
If you have any questions, please contact Tuanh Nguyen (tuanh.nguyen@naaapphilly.org) or Kevin Nguyen (nguyendkevin@gmail.com)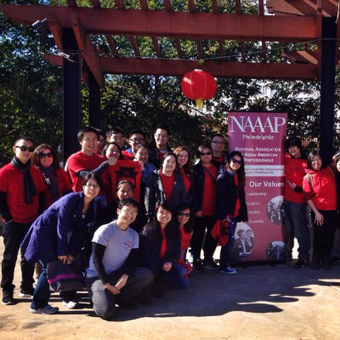 10th Street and Vine Street, Philadelphia, PA 19107