Super Networking 2017
***If you're a paying NAAAP Philly Member in good standing, please log in to see the FREE option for Members Only***
Join NAAAP Philadelphia's Annual Super Networking event with the Asian Pacific American Bar Association of Pennsylvania (APABA-PA), Asian Mosaic Fund Giving Circle of Greater Philadelphia, and the Asian American Journalists Association (AAJA).

Network with professionals across the Greater Philadelphia Region at the newly opened Chinatown Square. Join us upstairs in the Johnnie Walker Lounge, exchange business cards, and check out the food from the vendors in the food hall below.
RSVP is required due to space constraints.
Thursday May 25th
6-8 pm
Chinatown Square, Johnnie Walker Lounge
1016-18 Race Street, Philadelphia, Pennsylvania 19107
This event is 21+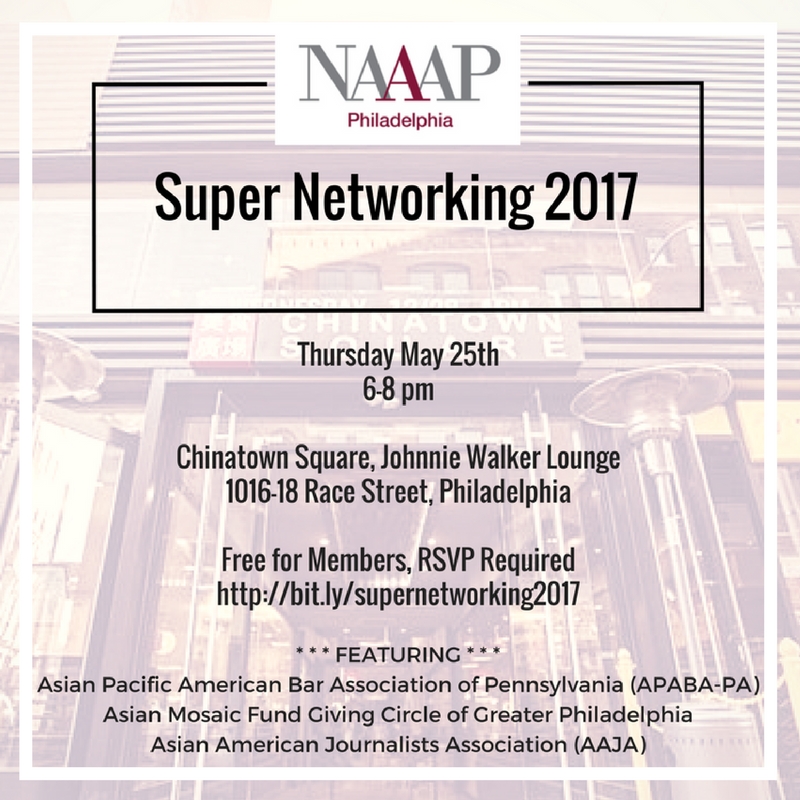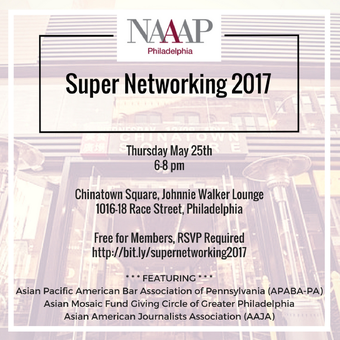 Chinatown Square 1016-18 Race Street